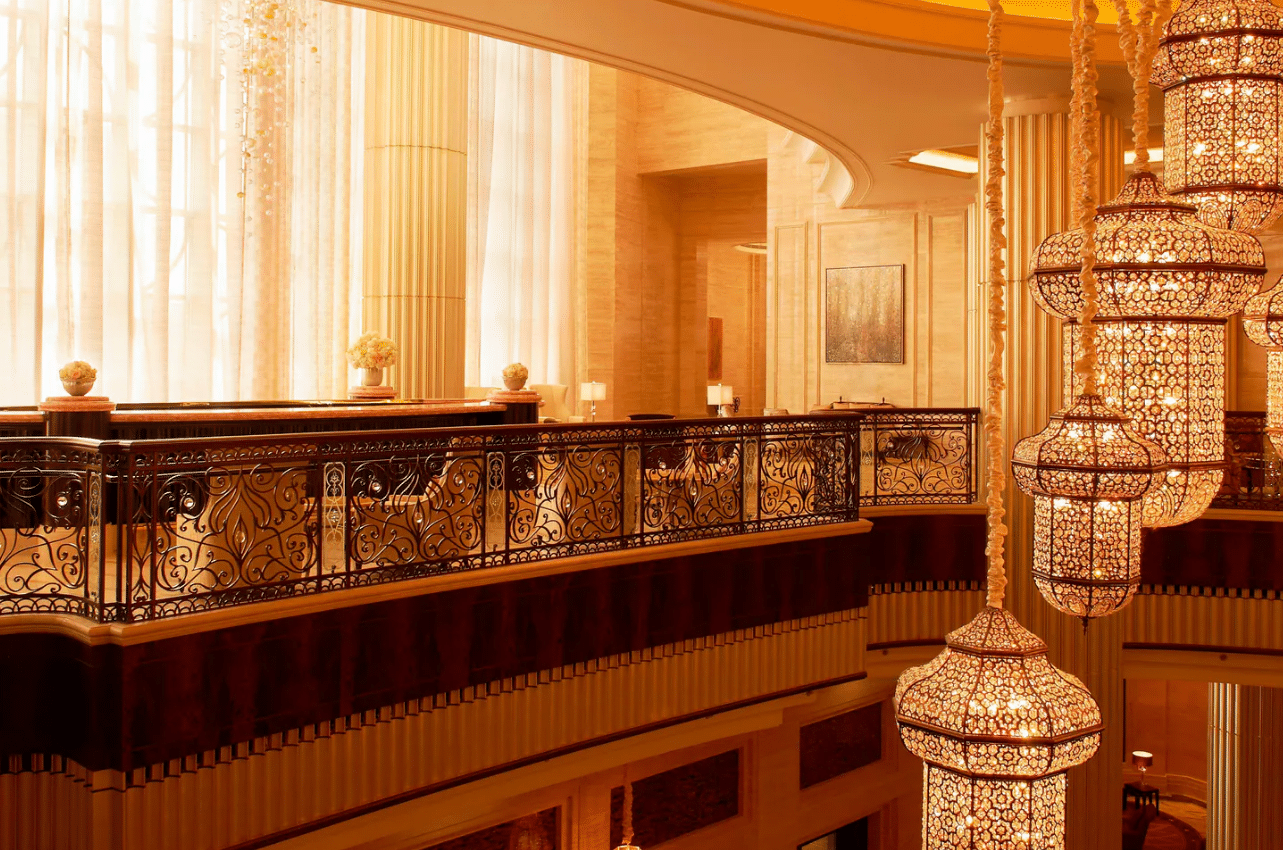 Abu Dhabi, United Arab Emirates
Devoted to offering the world's finest champagnes, Crystal Lounge is located on the mezzanine level at the top of the Grand Staircase. Simultaneously elevated and informal, it pairs regal chandeliers with organically shaped blown glass bubbles that float above the bar.
Throughout the space, polished wood tables and upholstered armchairs create intimate seating areas atop plush rugs, encouraging guests to enjoy a refined Champagne afternoon tea, a pre-dinner or late-night drink—or our nightly sabering ritual.
Dress code is semi-formal. Gentlemen are requested to wear a shirt with collar, long trousers or smart jeans and closed shoes. Ladies are requested to wear a dress, skirt or dressy slacks and top. UAE national dress is welcome. Shorts, T-shirts, flip-flops and sports shoes are not allowed.
neoalpha global is owned by Alessandro Ayanian, Creative Designer and Managing Director, who has over 20 years of experience in professional lighting having worked on most project types all around the world from large hotel resorts and masterplans to bars, restaurants, government buildings, corporate offices, stadiums, and private residences.
What we do is closely related to our philosophy about the impact of light on the human experience. Our lighting design solutions are premised on an understanding of how light can change the human psyche in terms of wellness which means that it requires exceptional creativity to design and turn sophisticated design ideas into reality.
At neoalpha we believe in 5 core values: Creativity, Innovation, Quality, Passion and Delivery. Our passion to strive above and beyond is our way of life. Specific deliverables vary from project to project, but our design process is often similar. Though there is not a single or finite path to deliver our design, each process does follow a consistent set of core ideas.