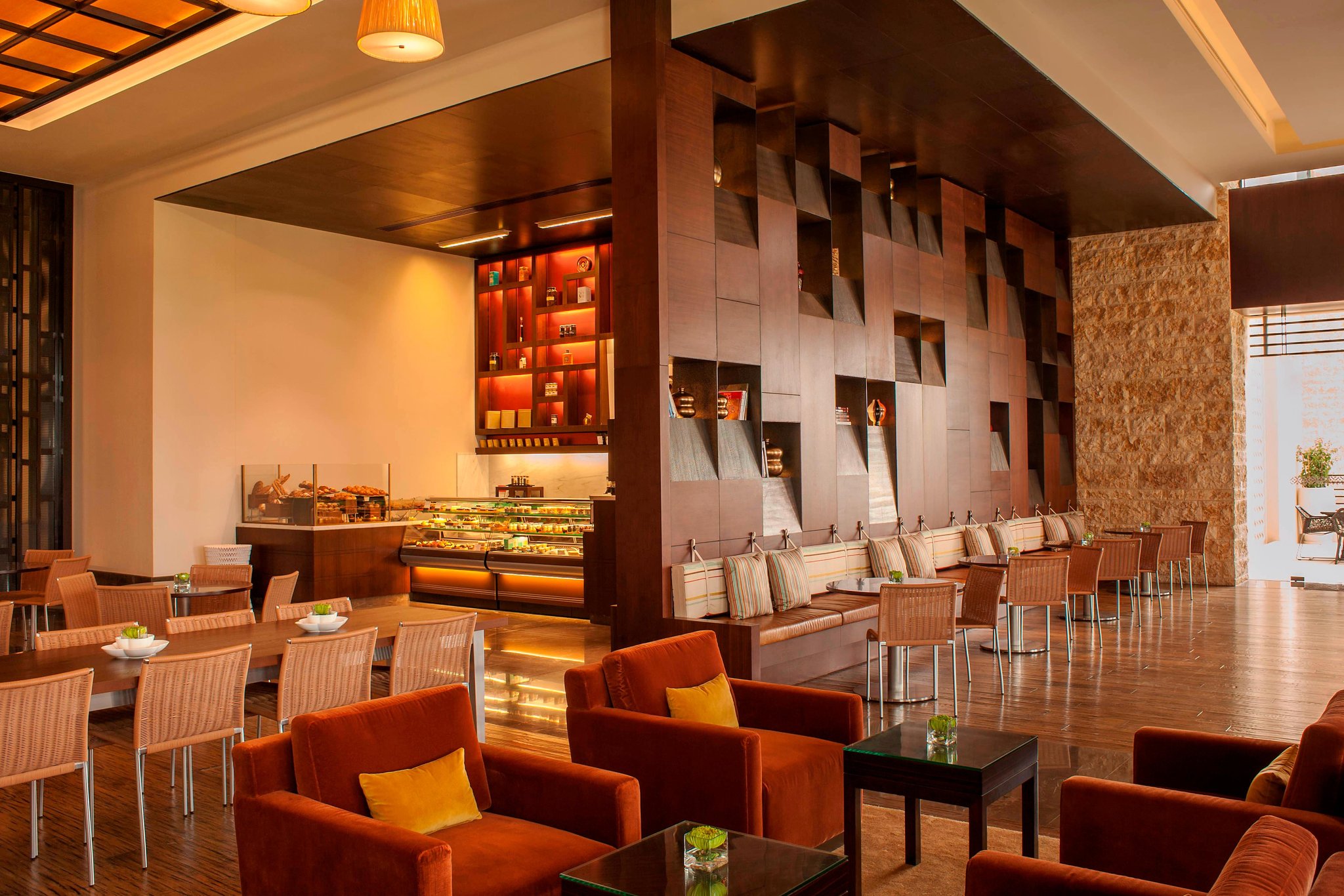 The Lounge – Westin Abu Dhabi
The Lounge is a fresh take on traditional coffee houses. This chic eatery/coffee house in Abu Dhabi is ideal for anyone seeking a relaxing coffee, a refreshing Jing® tea, an indulgent pastry or a quick snack to go. From freshly made pancakes or design-your-own salads The Lounge caters to all tastes.
They have everything from Natural Granola with Flax seed to Banana and Blueberry Pancakes, and they are all available at The Lounge on the breakfast menu. A tasty yet nutritional breakfast is now on your doorstep! No longer do you have to battle with the downtown traffic for your favourite breakfast waffle. Enjoy your breakfast in this urban oasis.
neoalpha global is owned by Alessandro Ayanian, Creative Designer and Managing Director, who has over 20 years of experience in professional lighting having worked on most project types all around the world from large hotel resorts and masterplans to bars, restaurants, government buildings, corporate offices, stadiums, and private residences.
What we do is closely related to our philosophy about the impact of light on the human experience. Our lighting design solutions are premised on an understanding of how light can change the human psyche in terms of wellness which means that it requires exceptional creativity to design and turn sophisticated design ideas into reality.
At neoalpha we believe in 5 core values: Creativity, Innovation, Quality, Passion and Delivery. Our passion to strive above and beyond is our way of life. Specific deliverables vary from project to project, but our design process is often similar. Though there is not a single or finite path to deliver our design, each process does follow a consistent set of core ideas.